| | |
| --- | --- |
| | Best Practices in Selling |
Do Sales Stink?
Tired of lots of effort with little or no results?
Looking for
fresh ideas?
Feel like you are
in this alone?
Need sales tips that work?
Are you making what you are worth?
Want to
associate with
more winners?
When is the
last time you
sharpened the saw?

Test out SALESTEAM for yourself - Attend a Best Practices Workshop!
Online in Second Life®!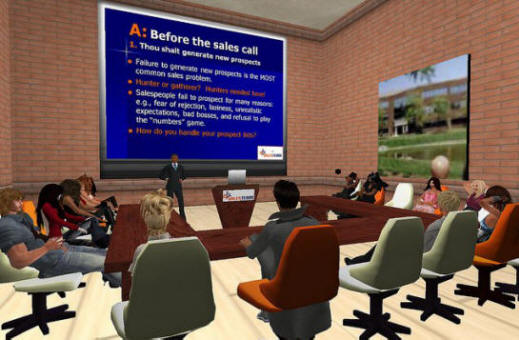 Join us at our virtual training offices in Second Life® 3D by Linden Labs, Inc., for a mini sales workout, hear the selling ABC's, discover how to improve your sales fitness, and receive a virtual copy of the booklet, 10 Fatal Errors in Selling!
Reserve your seat today! Already a Second Life® resident? If so, click here to register; otherwise, register below!
(Sales Tip: Be an early bird and save! Earliest registrants get reduced pricing!)
(All times are Eastern US)
Best Practices Virtual Seminar Date November 5, 2011 1:00P to 2:30P ET
►
Best Practices Virtual Seminar Date December 3, 2011 1:00P to 2:30P ET
►
Best Practices Virtual Seminar Date January 28, 2012 1:00P to 2:30P ET
►
Location:
Second Life® Browser (included)
Reservations required.
$7.00
| | |
| --- | --- |
| Back to Upcoming Seminars | ► |